Baking cakes and making successful entrepreneurs
If you've always dreamed of running your own business but you're not sure where to start, then becoming one of our Ridiculously Rich ambassadors might be your perfect career!

At Ridiculously Rich we're building an army of cake-loving ambassadors to join us on our cakepreneurial journey. Since 2010 our head cake-maker Alana has successfully sold her luxury tray-baked treats at markets and food shows across the country. Realising that it was an incredibly good income stream (and with her profits expanding like self raising flour!) Alana launched the Ridiculously Rich ambassador scheme in 2017 to find other like-minded people and fulfil our dream to cover the United Kingdom with our cake.

We're looking for people who are full of energy, naturally passionate about food, enjoy selling directly to the public and who love the idea of being their own boss. Our ambassadors will have the scope to be creative, the freedom to grow their own sales channels and the chance to make the most of our well-known Ridiculously Rich branding.
We make your career a piece of cake
As an ambassador you'll be given everything you need to start building your business. You will get your own region, a complete ambassador pack including everything handy to set up your stall and we'll even provide a list of recommended events in your area to get you started. Most importantly, our delicious cakes are freshly hand crafted in Wales and swiftly delivered to your door whenever you need them (remember not to eat all of your own stock!).
Food Festivals, Family Fun Day's, Carnivals, Agricultural Shows, Street Food Festivals… Just the tip of the iceberg of the events you can attend and sell stacks of delicious cake!
But not only this, in your business you can also:
Signing up Independent Retailers: (Coffee Shops, Delicatessens, Farm Shops, Universities… the list is endless!) to sell our new Grab & Go Bars or trays of our cakes and earn yourself regular commission every time they order!
Weddings and Parties: A bespoke tower of brownies for a wedding cake, or a selection table for a party, help make someone's special day even sweeter!
Corporate Catering: Offices love cake! Think corporate gifts, meeting platters or even a pop up stall for a Friday (or any day) treat!
Gifts or Online Orders: Give your friends and family your unique 5% discount code and earn commission every time they purchase cake online.
Subscriptions: Alana develops 2 brand new recipes every month only available online by signing up to our fortnightly or monthly subscriptions. Sign up 1 person for a fortnightly subscription using your 5% off code and you will get £77 commission in a year for doing nothing but tempting your friends.
Refer a Friend: Do you know someone that would also make the perfect Cakepreneur? Refer them and you will both receive a £35 credit to spend on the website if they sign up!
You'll be part of the Ridiculously Rich family and you'll always have the support of the our team (including Alana!) to share ideas, answer questions and give you training on sales techniques or our tasty new products. We also hold VIP foodie events throughout the year for the whole ambassador team to get together, share our stories and celebrate our love of cake!
Any questions please email ambassadors@ridiculouslyrichbyalana.co.uk
Sound like the dream? Then apply below and you will be selling our delicious cakes before you know it.
With a dedicated ambassador login page on our website to keep track of your customers, easily order stock and plan your events calendar - you can earn real money based on your dedication and commitment to cake.
Steps to Becoming An Ambassador
Available Regions
Abbey
Aberdeen
Adur
Allerdale
Alton
Andover
Antrim
Armagh
Ashfield
Ashford
Auchterarder and Crieff
Aylesbury Vale
Babergh
Badenoch and Strathspey
Bangor and Caernarfon
Barking & Dagenham
Barnet
Barnsley
Barrow-in-Furness
Basildon
Bassetlaw
Bath and North East Somerset
Bexley
Birmingham
Bishops Waltham
Blaby
Blackburn With Darwen
Blackpool
Blaenau Gwent
Blairgowrie
Boston
Bournemouth
Bradford
Breckland
Brecon
Brent
Brentwood
Bridgend
Bridgnorth
Bridlington and Driffield
Brighton and Hove
Brighton and Hove
Bristol
Broadland
Bromley
Bromyard
Broxbourne
Broxtowe
Burnley
Bute
Caerphilly
Caithness
Calderdale
Camden
Cannock Chase
Canterbury
Caradon
Cardiff
Carlisle
Carlow
Carluke and Lanark
Carrick
Castle Douglas and Glenkens
Castle Point
Cavan
Charnwood
Cheltenham & Tewkesbury
Chiltern
Chorley
Christchurch
Cirencester
City of Kingston upon Hull
City of Wolverhampton
Clackmannanshire
Clare
Copeland
Corby
Coventry
Craven
Croydon
Dacorum
Darlington
Dartford
Daventry
Dee
Denbighshire
Doncaster
Donegal
Dover
Down
Dublin
Dudley
Dumfriesshire
Dundee
Ealing
East Angus
East Ayrshire
East Berwickshire
East Devon
East Dorset
East Dunbartonshire
East Hertfordshire
East Kilbride & Hamilton
East Lindsey
East Lothian
East Northamptonshire
East Renfrewshire
East Staffordshire
East Wiltshire
Eastbourne
Eden
Elmbridge
Enfield
Epping Forest
Epsom & Ewell
Exeter
Falkirk
Fenland
Fermanagh
Flintshire
Flyde
Forest Heath
Forest Heath
Forest of Dean
Galashiels and District
Galway
Gateshead
Gedling
Glasgow
Gloucester
Golden Valley
Goole and Beverley
Gravesham
Great Yarmouth
Greenwich
Guildford
Hackney
Hambleton
Hammersmith & Fulham
Harborough
Haringey
Harlow
Harrow
Hartlepool
Hastings
Havering
Hawick and Denholm
Hawick and Hermitage
Hereford City
Hertsmere
Highland Perthshire
Hillingdon
Hinckley & Bosworth
Hounslow
Huntingdonshire
Hyndburn
Inverclyde
Inverness
Ipswich
Islay and Jura
Isle of Anglesey
Isle of Man
Isle of Mull
Isle of Wight
Islington
Jedburgh and District
Kelso and District
Kerrier
Kerry
Kettering
Kildare
Kilkenny
Kingston
Kington
Kinross-shire
Kirklees
Knightsbridge & Chelsea
Lambeth
Lancaster
Laois
Leaderdale and Melrose
Ledbury
Leicester
Leitrim
Leominster
Lewes
Lewisham
Lichfield
Limerick
Lincoln City
Llandrindod Wells
Lochaber
Londonderry
Longford
Louth
Lower South Ayreshire
Luton
Maidstone
Maldon
Manchester
Mansfield
Mayo
Meath
Medway
Meirionnydd
Melton
Merthyr Tydfil
Mid Argyll
Mid Bedfordshire
Mid Berwickshire
Mid Devon
Mid Galloway
Mid Lothian
Mid Suffolk
Middlesbrough
Milton Keynes
Mole Valley
Monaghan
Monmouthshire
Mortimer
Na h-Eileanan an Iar
Nairn
Neath Port Talbot
Newark & Sherwood
Newcastle
Newcastle Upon Tyne
Newham
Newport
Newtown and Welshpool
North Aberdeenshire
North Ayrshire
North Ayrshire
North Bedfordshire
North Cornwall
North Cotswolds
North Devon
North Dorset
North East Hampshire
North East Lincolnshire
North East Lincolnshire
North Fife
North Hampshire
North Hertfordshire
North Kesteven
North Lanarkshire
North Lincolnshire
North Lincolnshire
North Moray
North Norfolk
North Shropshire
North Somerset
North Tyneside
North West Dumfries
North West Leicestershire
Northampton
Norwich
Nottingham
Offlay
Oswestry
Pendle
Penwith
Perth City
Peterborough
Petersfield
Plymouth
Poole
Portsmouth
Preseli
Purbeck
Pwllheli and Nefyn
Reading
Redbridge
Redcar and Cleveland
Reigate & Banstead
Renfrewshire
Restormel
Rhondda Cynon Taf
Ribble Valley
Richmond
Richmondshire
Ringwood
Rochford
Romsey
Roscommon
Ross and Cromarty
Rossendale
Ross-on-Wye
Rother
Rotherham
Runnymede
Rushcliffe
Rutland
Ryedale
Sandwell
Scarborough
Sedgemoor
Selby
Selkirkshire
Sevenoaks
Sheffield
Shepway
Shrewsbury
Skye and Lochalsh
Sligo
Solihull
South Aberdeenshire
South Bedfordshire
South Buckinghamshire
South Cambridgeshire
South Cotswolds
South East Hampshire
South Fife
South Gloucestershire
South Hams
South Holland
South Moray
South Norfolk
South Northamptonshire
South Pembrokeshire
South Ribble
South Shropshire
South Somerset
South Staffordshire
South Tyneside
Southampton
Southend-on-Sea
Southwark
Spelthorne
St Edmundsbury
St Edmunsbury
St. Albans
Stafford
Staffordshire Moorlands
Stevenage
Stirling
Stockton-on-Tees
Stoke on Trent
Stoke-on-Trent
Stranraer and North Rhins
Suffolk Coastal
Sunderland
Surrey Heath
Sutherland
Sutton
Swale
Swindon
Tamworth
Tandridge
Taunton Deane
Teignbridge
Telford and Wrekin
Tendring
Thanet
Three Rivers
Thurrock
Tipperary
Tonbridge & Malling
Torbay
Torfaen
Torridge
Tower Hamlets
Tunbridge Wells
Tweeddale East
Tweeddale West
Tyrone
Upper South Ayreshire
Uttlesford
Vale of Glamorgan
Wakefield
Walsall
Waltham Forest
Wandsworth
Waterford
Watford
Waveney
Waverley
Wealden
Wellingborough
Welwyn & Hatfield
Weobley
West Angus
West Devon
West Dorset
West Dunbartonshire
West Lancashire
West Lindsey
West Lothian
West Norfolk
West Somerset
Western Isles
Westmeath
Westminster
Wexford
Weymouth and Portland
Wicklow
Wigtown West
Woking
Wrexham
Wycombe
Wyre
York
What our Ambassadors Say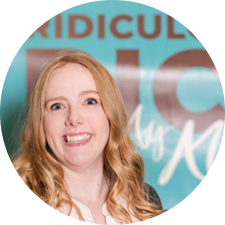 Sara – Manchester Ambassador
"Being an ambassador has enabled me to effectively work for myself, for the first time I can be there to pick my kids up from school and what I earned from my events meant I could take my family on holiday to Dubai this year. We are part of one big family supporting each other to achieve united success!"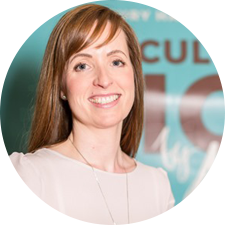 Caroline – Cheshire Ambassador
"Being the Cheshire Ambassador for Ridiculously Rich by Alana makes me so proud, it has allowed me to follow my dream of running my own business but with help and support from Alana, her team and fellow Ambassadors. Not only do I get to do something I love each day but financially it has allowed me to generate an income for myself whilst also reinvesting in my business to ensure I can attend some of the biggest events in Cheshire."