Peanut Butter Fudge Cake
Wonderfully merging together peanut butter, biscuit and chocolate, our Peanut Butter Fudge Cakes are tempting squares of joy. If you love peanut butter products you'll love these cakes.
This Product is currently Sold Out!
Order your Ridiculously Rich treats by the 17th of December to avoid disappointment and ensure delivery in time for Christmas!
If you like your sweet treats with a touch of peanut butter, you'll love this fabulous peanutty buttery fudge cake from Ridiculously Rich! The PB is expertly sandwiched between a layer of crunchy biscuit and milk chocolate to create a superbly moreish dessert sensation – you really won't want to share.
All of our cakes have a shelf life of 28 days at room temperature, they can also be frozen.
Top Tip:
Chop your cake into small cubes, add a dollop of ice-cream and a squirt of sauce to create the best peanut butter sundae.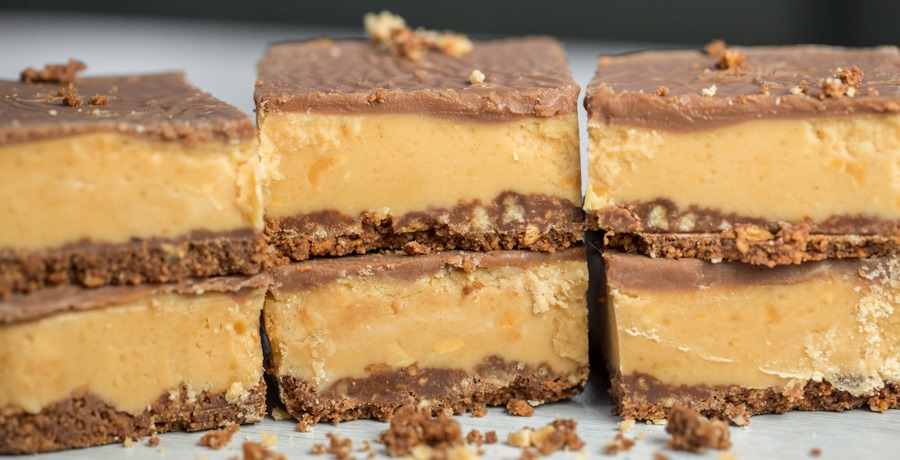 Ingredients
Peanut Butter, Biscuit, Milk Chocolate, Margarine, Butter, Condensed Milk, Icing Sugar
Nutritional Information
% of an adult's reference intake. Typical values per 100g: 1100kj/265cal