Sticky Toffee Flapjack
Our Sticky Toffee Flapjack is an oatterly indulgent treat! These flapjacks offer the best of both worlds: the gooey stickiness of toffee, and the oaty moreishness of a flapjack.
Flap jack. It's fun to say... and even more fun to eat. We've refined our Ridiculously Rich flapjack recipe over the years to ensure that our Sticky Toffee Flapjacks are as gorgeously gooey as possible. You'll adore the perfect balance of super sticky toffee and wonderfully chewy oats.
All of our cakes have a shelf life of 28 days at room temperature, they can also be frozen.
Top Tip:
Serve slathered with custard or ice cream for a genuine sticky toffee taste experience.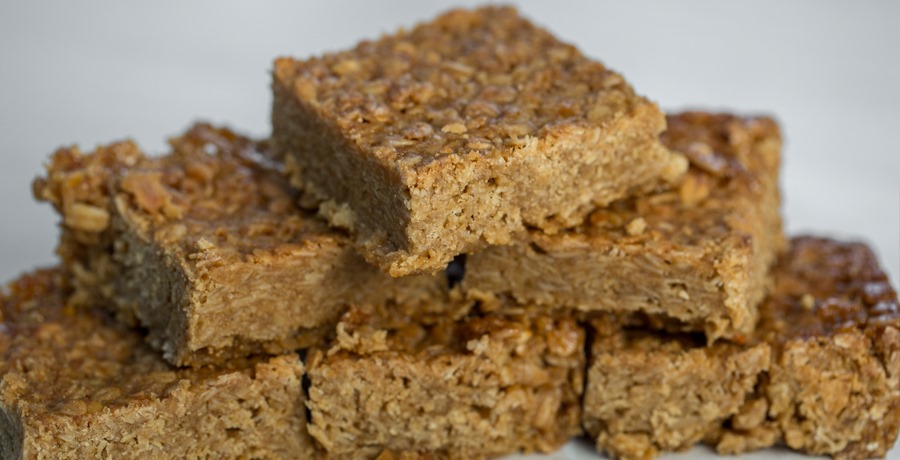 Ingredients
Oats, Golden Syrup, Brown Sugar, Caster Sugar, Margarine
Nutritional Information
% of an adult's reference intake. Typical values per 100g: 1100kj/265cal